GolfRent.eu lists Golf Courses in Stockholm and others. Golf clubs / courses, Green fees, Banguider, City and County
Below we list Golf Clubs in Stockholm, Uppsala, Västmanland, Sörmland and Örebro County
Simply sort the list by clicking on the headings, Select the list simply enter a keyword
The list is best presented in landscape view in mobile
GOLFRENT'S ASSESSMENTS
Evaluation fields that are empty, we haven't played at the Golf Clubs yet, but we try to play at them during the season.
We have looked at a whole of the Golf Resort and rated from 1-5.
5 = Very Good
4 = Better
3 = Good
2 = Okay
1 = Less Okay
We have made the assessments according to how we experienced the visit to each Golf Club / Course
Golf course / courses
Golf club
Training opportunities
Surroundings
Restaurant
Golf shop
Service from the golf club staff
---
Rent golf equipment, latest Cobra golf set and cart, we deliver and pick up at your hotel. Rent your golf equipment from GolfRent.eu today and visit any of the golf clubs.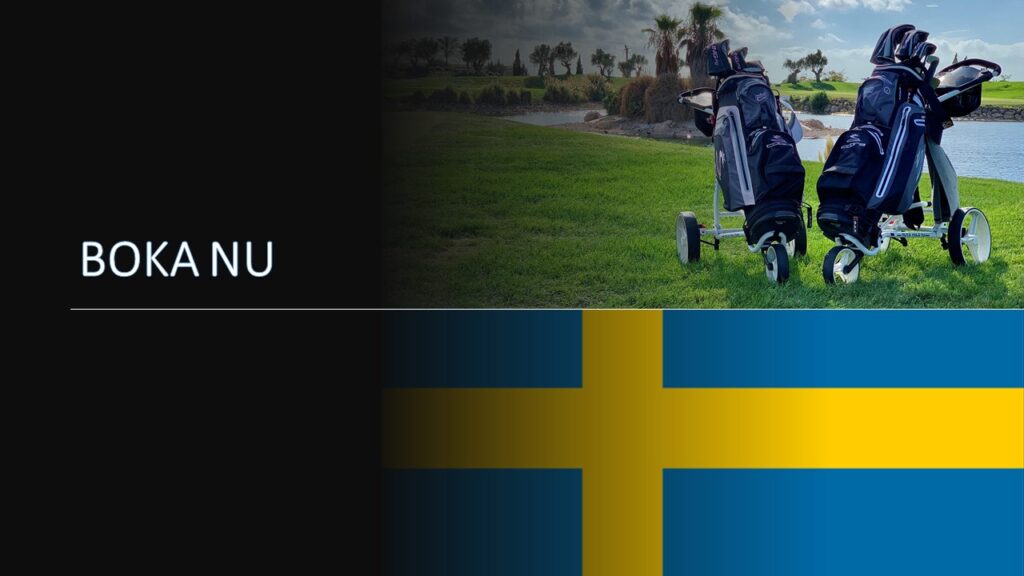 We offer you Cobra King F9 golf set with trolley from Bigmax (autofold FF) with accessories for a golf experience with high quality golf clubs.
Leave your clubs at home and let us arrange the delivery of your golf equipment.
---
Golf clubs in Stockholm, Uppsala, Västmanland, Sörmland and Örebro County
Sweden has so many fine golf courses and most of them maintain a good standard at their golf facilities. We at GolfRent believe that the green fee fees in Sweden are quite low if you compare with many courses abroad, given how good the standard is on the courses in Sweden.
Our compilation of golf clubs in Stockholm and others. is a way to show all visitors and tourists which courses are available, and in a simple way show and link to Golf courses, Green fee prices etc. and our assessments of these golf facilities.

Since all golfers have different financial conditions, you can use the list to easily sort and filter out Greenfee prices that suit, to be able to choose which golf clubs / courses you want to visit during your stay.

GolfRent hopes that the list will be of great help when you choose which golf clubs and courses you will visit and play at.
We all wish you a sunny and fantastic golf season in Sweden.